@

abuu

:

(01 March 2021 - 01:52 PM)

ahbaws#0080 my discord

@

abuu

:

(01 March 2021 - 01:50 PM)

link dont work angel

@

fleim

:

(27 February 2021 - 09:33 PM)

isi

@

missile

:

(27 February 2021 - 09:33 PM)

where are you

@

missile

:

(27 February 2021 - 09:33 PM)

cnde

@

Stark.420

:

(23 February 2021 - 05:39 PM)

unaccepted module pl0x fixx

@

Stark.420

:

(23 February 2021 - 05:38 PM)

guid 42317 updated drivers

@

l'ANGELI...

:

(22 February 2021 - 01:42 AM)

its sof2 gold discord, everything is there the game, etc and pugs

@

l'ANGELI...

:

(22 February 2021 - 01:42 AM)

guys come to discord https://discord.gg/WFW72mRe
@

Jay Kogen

:

(21 February 2021 - 05:00 AM)

how to play sof2

@

Leatherface

:

(18 February 2021 - 11:23 AM)

Links gespuis!

@

DARK

:

(18 February 2021 - 10:50 AM)

Sup n00bs

@

abuu

:

(17 February 2021 - 02:51 PM)

how to download sof2 gold

@

doctorfunk

:

(16 February 2021 - 02:35 PM)

What's the server name Johan?

@

l'ANGELI...

:

(16 February 2021 - 03:24 AM)

Sklz thinks he can beat the best demo players... mdr

@

l'ANGELI...

:

(16 February 2021 - 03:23 AM)

https://discord.gg/WFW72mRe
@

l'ANGELI...

:

(16 February 2021 - 03:23 AM)

Come play sof2gold, still active with daily pugs on jor1 (and other maps) ctf.

@

doctorfunk

:

(15 February 2021 - 05:39 PM)

does pcw stand for pickwar?

@

abuu

:

(15 February 2021 - 10:34 AM)

sup doctorfunk pcw ?

@

doctorfunk

:

(14 February 2021 - 11:13 PM)

Hai there guys

@ forgylicious
:

(04 February 2021 - 11:48 PM)

sup abu

@

abuu

:

(04 February 2021 - 03:47 PM)

XILLAX SHIFTY FORGY PRIME WHERES EVERYONE ?????

@

abuu

:

(04 February 2021 - 02:01 PM)

sup everyone

@

Hege

:

(30 January 2021 - 10:43 PM)

nvm it's so broken

@

Hege

:

(30 January 2021 - 10:33 PM)

any 1 up for an 1v1??

@

vo!ume

:

(28 January 2021 - 08:35 PM)

new video is up. leave a comment and show some love https://www.youtube....h?v=Jbv8Yaf1BAI
@

oz0rs

:

(28 January 2021 - 08:36 AM)

whoohoo back online kbos

@

Cheap

:

(31 December 2020 - 01:48 AM)

@

Ibi

:

(26 December 2020 - 07:44 AM)

Ibi / just2black_ hereeeee

@

executor

:

(25 December 2020 - 11:20 PM)

trueee
DemoBase Rules
Started by
luminoKo
,
Aug 07 2007 02:56 PM
Posted 09 August 2007 - 09:15 PM
Just ban them from the forums too. Ban & Ignore. No wars versus them etc.

---
Posted 06 November 2007 - 09:10 AM
cheating should be punished with a permenant ban
not sending demo - 1st time; 1 month ban, 2nd time; permanent ban
admit that you cheat - 1 year ban, or 6 months

that is how i think would be a good way.

Peace,

rocky : )
that would be nice, but i don't see it happen, like they gonna bann 4 players of sK because they haven't posted their demo yet of the war vs HtF few days ago..
we must put a deadline in posting demo's, like if the requested demo's aren't uploaded here on demobase after let's say a week, then you get a temporary ban. but i don't think it will be democratic because i don't see the admins banning people of their own clan/good clans like sK for instance
---
Posted 06 November 2007 - 10:36 AM
i say just ban from major servers if there caught cheating, ppl will not let them in htere clans anymore if there busted, they wont be able to play agaist these ppl at db anymore, they will be disrespected by most, there sof life wil suck, but tehres no point in banning them from demobase, cuz like rocket said they will still cheat in game, and even if they do change there name, well thats it, they cant use there real name no more, and there goes there rep anyway
ur so full of crap, im busted for funcheating i still have a major laugh on sof2, well gold mostly. And they'll never kick me out of the clan cause i know them all for about 3years now, they know when its fun when u shouldnt hack. But still, best way to punish cheaters is just bann them on Sofservers. =)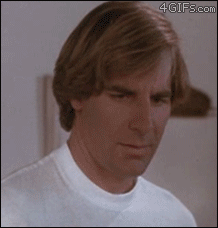 ---
---
0 user(s) are reading this topic
0 members, 0 guests, 0 anonymous users